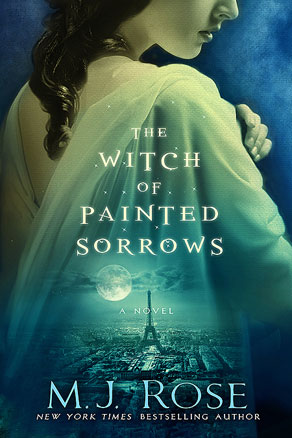 Selected by Indie Booksellers for the
Indie Next List
.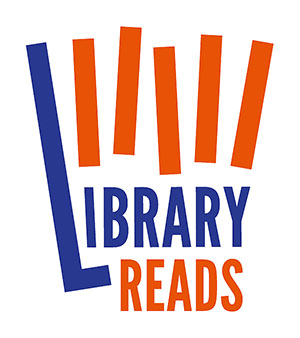 And by librarians for the
Library Reads List
.
THE WITCH OF PAINTED SORROWS
"A consummate storyteller... provocative and entertaining novel."
—Boston Globe Pick of the Week
"This bell époque thriller is a haunting tale of obsessive passions."
—People Magazine
"Provocative, erotic, and spellbindingly haunting...will have the reader totally mesmerized cover-to-cover....a 'must-have' novel."
—Suspense Magazine
"A haunting tale of erotic love.... M.J. Rose seamlessly weaves historical events throughout this story filled with distinctive characters that will keep the reader captivated to the end."
—Examiner.com
Read the full article at
Examiner.com
"Rose has a talent for compelling writing, and this time she has outdone herself. Fear, desire, lust and raw emotion ooze off the page."
—The New York Times
Read the full article at
NYTimes.com
"Haunting tale of possession."
—Publishers Weekly
"Rose's new series offers her specialty, a unique and captivating supernatural angle, set in an intriguing belle epoque Paris — lush descriptions, intricate plot and mesmerizing storytelling. Sensual, evocative, mysterious and haunting."
—Kirkus
"Mixes reality and illusion, darkness and light, mystery and romance into an adult fairy tale. [Rose] stirs her readers curiosities and imaginations, opening their eyes to the cultural, intellectual and artistic excitement that marked the Belle Epoque period. Unforgettable, full-bodied characters and richly detailed narrative result in an entrancing read that will be long savored."
—Library Journal (Starred Review)
"An elegant tale of rare depth and beauty, as brilliantly crafted as it is wondrously told....melds the normal and paranormal in the kind of seamless fashion reserved for such classic ghost stories as Henry James'
The Turn of the Screw
."
—Providence Journal
WHAT BOOKSELLERS ARE SAYING
Preorder with their links and support indie bookstores!
"Rose has brought her unique style and captivating tone to this tale, once again hypnotizing her readers in a world of beauty and mystery.
Books and Boos
"Rose's new novel casts a spell over the reader, taking them to Belle Époque Paris and plunging them into a world of forbidden love, mystery and magic."
King's English Bookshop
"Scary, menacing, erotic — an excellent story."
Letterpress Books
"Sensual and provocative...Rich with beauty and passion...will mesmerize you with its mystery and intrigue." 
Bookworks
"As soon as I started reading
The Witch of Painted Sorrows
, I couldn't put it down. Featuring Paris during la Belle Epoque, romance, art, and — my favorite part — witchcraft, this book is sensuous, smart, and absolutely enthralling."
Magers & Quinn
"Not only did
The Witch of Painted Sorrows
capture my attention, it took me away, and kept me up turning the pages. I love MJ — her books are always smart and kind of sexy — with strong female characters. Adding the magical mysticism to this made it even more interesting and provocative. Highly Recommended!
Westwinds Bookshop
"If you love France, art, and madness, you will lose yourself in Rose's newest book."
Misty Valley Books
"Stunning...sexy...thrilling .This magical novel blends together passion, the allure of power and the mysteries of the occult perfectly — a dazzling introduction to this dark and magical world."
McLean & Eakin
".  Unsettling, beautiful, unlike anything you've read.  Sexy, dreamlike and unforgettable."
Book Bin
"This book is exceptional, starting with the cover. It's beautiful. It called to me from across the room."
Acorn Books
"A mesmerizing, spellbinding, intriguing, and completely fascinating story that will stay with the reader long after the book is finished."
Classic Bookshop
"M J Rose proves herself once again as a consummate storyteller in this provocative and entertaining novel."
Hickory Stick Bookshop
"
The Witch of Painted Sorrows
is darkly romantic and steeped in Parisian history...richly drawn, engrossing and captivating! "
Wicked Good Books
"M. J. Rose has once again powerfully intertwined historical fact and fiction.  Against the gilded  backdrop of Belle Epoque Paris, she weaves a haunting tapestry of ancient magic, chilling  possession, erotica, and love reborn."
Book Exchange
"Readers who savor the supernatural romance of Deborah Harkness, Susan Vreeland's insights into the art world, and Cara Black's atmospheric Paris will be thrilled to meet M.J. Rose's latest character Sandrine, an ex-pat America in 1894 Paris who discovers the dark side of the city of light."
Book Passage
"A lush, erotic tale of mystery and magic."  
Odyssey Books
"An enchantment with razor edges set in the sumptuous world of the 19th century Parisian Arts. Watching the transformation of Sandrine is mesmerizing."
Bear Pond Books
"The dark side of the City of Light is brought vividly to life in M.J. Rose's bewitching mix of history and sorcery. Well-researched and thrilling."
The Mysterious Bookshop