THE BOOKS
A Special Limited Time Offer: Click to download the first book In The Reincarnationist Series for FREE!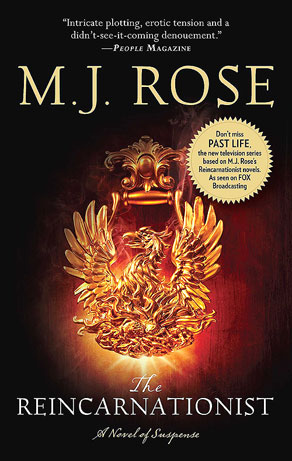 "A triumph! A breathtaking, smart and inventive novel that dazzles while it thrills. Part passionate romance, part rousing adventure, THE REINCARNATIONIST is one of the year's best reads."

-David J. Montgomery,
Chicago Sun-Times & Philadelphia Inquirer



"THE REINCARNATIONIST by M.J. Rose has got to be one of the most original and exciting novels I've read in a long time, It will open your mind to some of the incredible mysteries of the past and the greatest secrets of existence. THE REINCARNATIONIST is more than a page-turner-it's a page-burner. Don't miss it."

-NYT Bestseller
Douglas Preston



"M.J. Rose delivers a tale that goes beyond chills and thrills. Not a disappointing page."

-NYT Bestseller
Steve Berry



"A riveting thriller current-day murders pull the reader into ancient secrets and shocking revelations, and keeps you turning till the stunning denouement."

-NYT Bestselling Author
Linda Fairstein




To Download a free copy of THE REINCARNATIONIST to your computer:

click here

Add the book to your cart and proceed as if you are buying the book but when you get to checkout just use the  code

FREEREINCARNATIONIST

OR
Click here to download the free ebook of THE REINCARNATIONIST to your Amazon Kindle.

* Valid from October 20 - 31, 2008, 11:59 p.m. EST. One-time use only. Not to be used with other offers or coupons.
Dear Reader,
I want you to discover the worlds I'm exploring in the Reincarnation series so much, I'm offering you the first in the series -  THE REINCARNATIONIST  - free.
No strings, just the free book — all you have to do is click on either of the links above and download the entire novel and start reading THE REINCARNATIONIST (which has just been released  in paperback) now!  Readers and reviewers say it's "un-put-downable."
The series continues with
THE MEMORIST
(which is out now) - and early reviews and reader reactions is the same -  it seems I've tapped into a universal interest with these books that explore who we were and who we are while at the same time giving you a page turning read.   I hope you'll agree.
Sincerely,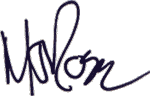 You could win a signed first edition of THE MEMORIST too, just for signing up to our free newsletter. Please fill in the form below and rest assured -  your address will not be shared with any other parties.
Sign up for M.J. Rose's newsletter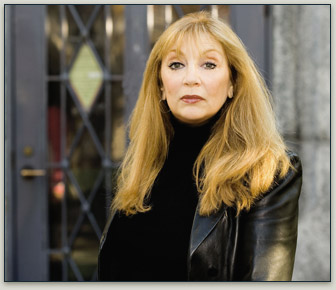 ---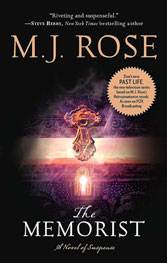 Coming November 1st
Book 2 in The Reincarnation Series,
The Memorist
"This is the page-turner-you-cannot-go-to-sleep-till-it's-finished thriller of the year."
- Sheldon McArthur,
NORTH BY NORTHWEST BOOKS